Wearable technology is portable devices to be worn on the body. You can build a wearable into the form of a belt, hat, on your wrist, or any new way you can imagine. The application of the LEDs varies from device-to-device with different design intentions. They can be used as a signal to let users know the device is currently powered on with a single yellow light or collectively use several LEDs to provide functional visibility like a headlamp!
Use the lights of the RGB LEDs on the Robotics board and the display of 5×5 LED matrix on the micro:bit as a response to the light sensors, also using the 5×5 matrix, for your wearable build. Express with moving icons and signals of light to react as a way to light the night!
Control LEDs as playful animations using RGB LEDs to mix an assortment of colors, program various patterns to blink or fade and animate between different images on the 5×5 matrix for dynamic visuals.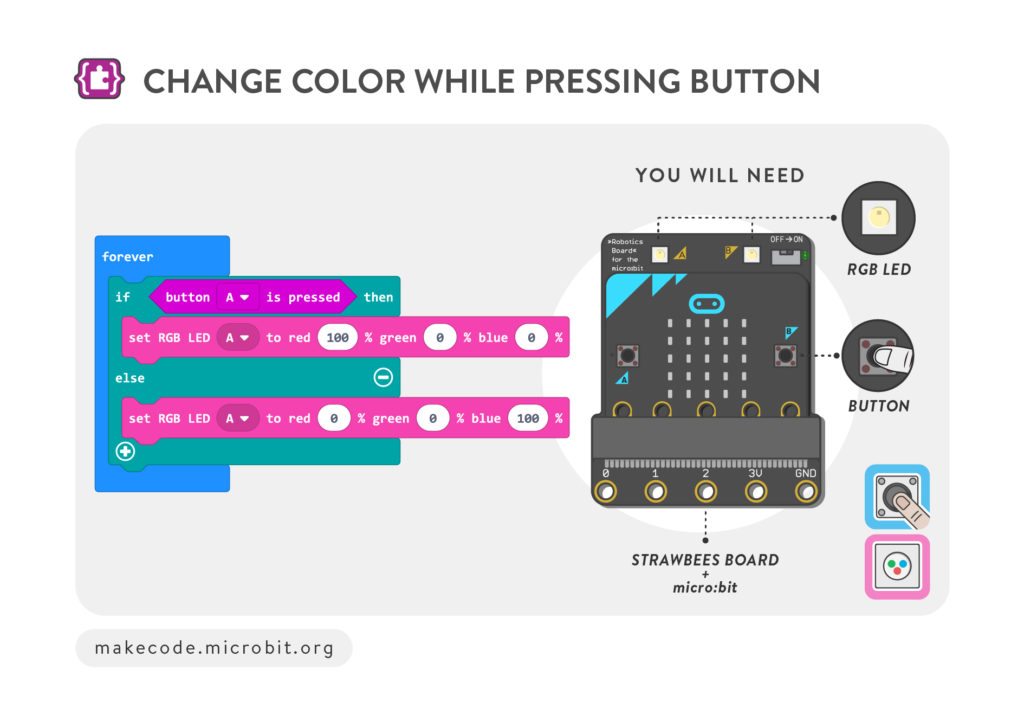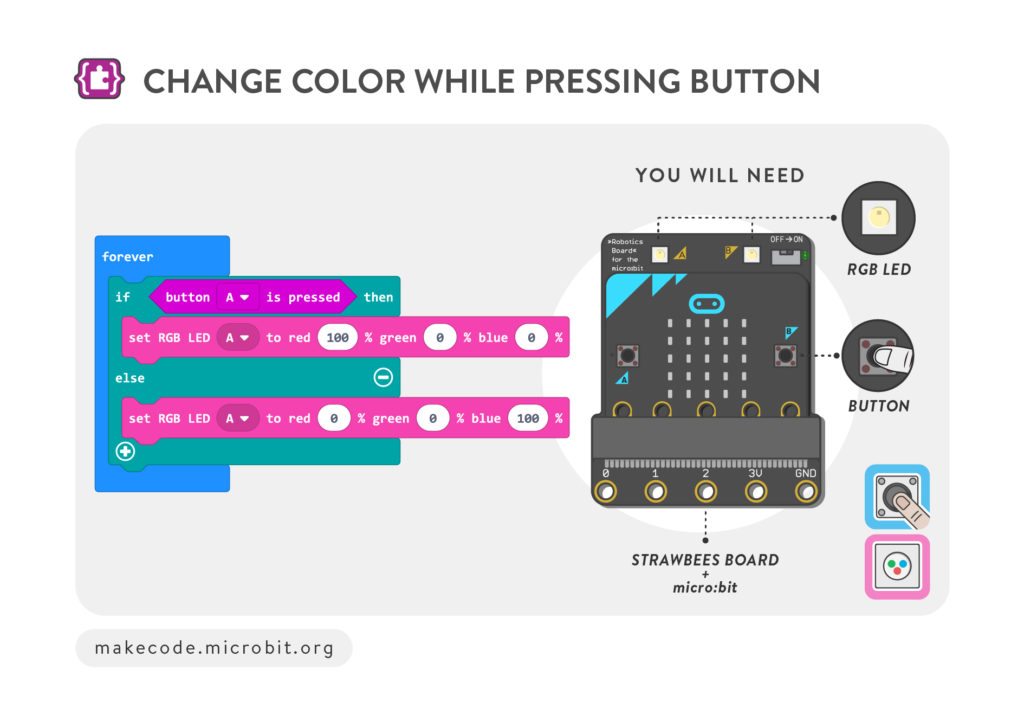 LEDs can be limited to spots of intense light. You can spread the light by using paper or cotton to diffuse the light more evening to create an illuminating effect.
Construct different types of wearables and design your LEDs to match their intention.